Organic Lemongrass & Mint Hand & Body Wash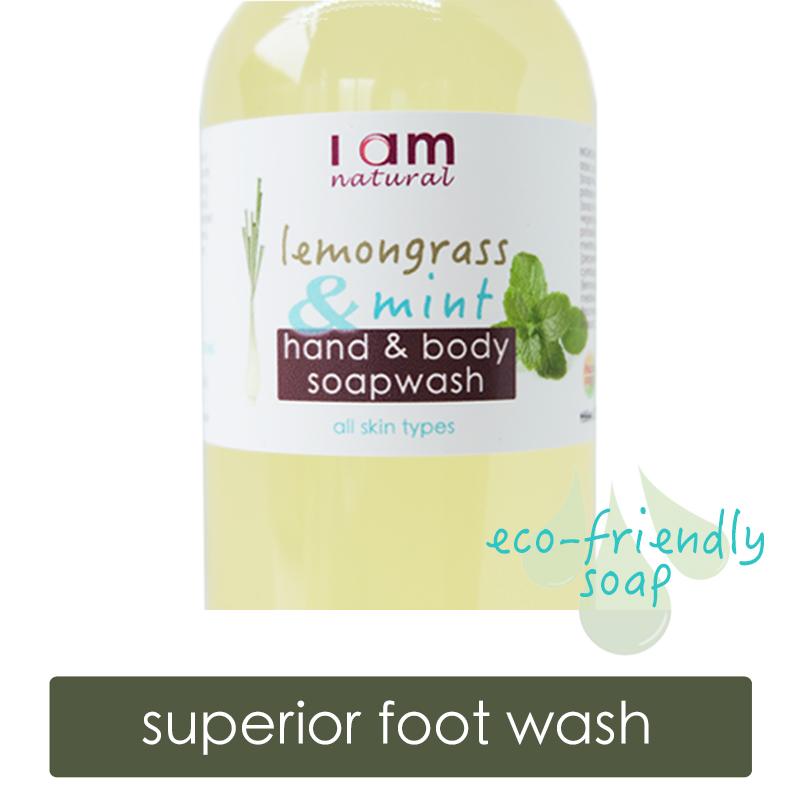 Share the love with your friend
Complete the form below and we'll email your friend about this product
You'll earn 0 reward points with this purchase.
£4.95
If like me you value using 100% natural skincare products then you'll love this organic castile hand & body wash. It's free from palm oil and professionally blended with pure organic essential oils to give you a guilt-free traditional cleansing wash that is gentle on your skin and kind to the environment.
You'll love this multi-purpose hydrating body wash that smells amazing, gives a beautiful lather and leaves no greasy residue. Made from organic sunflower and coconut oils, this all-over liquid castile soap can be used in the shower, bath or sit neatly next to your basin for hand washing. It's wonderfully mild and gentle and contains no harsh chemicals. You will enjoy knowing this product is:
Palm oil free
SLS free
Paraben free
Perfume free
100% vegan
Not tested on animals
As this castile liquid soap is made from natural plant oils it's incredibly moisturising for dry skin and reassuringly completely non-toxic and biodegradable (you can use un-scented castile liquid soap to wash your vegetable with!). Not only is it non-drying like some soaps can be, it's also antibacterial and antifungal!
I have thoughtfully chosen to blend this liquid soap with three key organic essential oils:
organic lemongrass
organic peppermint
and a touch of organic tea tree
These essential oils give additional superior cleansing and healing properties, making this liquid soap ideal for cleaning cracked skin, spots, scratches, fungal/bacterial infections and more. It is an ideal foot wash before applying Organic Peppermint Reviving Foot Cream.
I make small batches of this liquid soap by hand, so you may find that the colour and scent vary slightly which is the nature of the product. Sometimes, the essential oils make the soap thicker over time, or the scent may become stronger or more slight. This is all completely normal with natural castile soap.
Skin type: all types / dry skin
Your castile hand & body wash is concentrated so you may want to dilute it a little, although if you're using it in the shower then the water will naturally dilute it on your washcloth. Needless to say, a small dollop goes a long way!
Ingredients:  aqua, potassium oleate (derived from organic sunflower oil), potassium Cocoate (derived from organic coconut oil), organic glycerin, potassium citrate, citric acid, mentha piperita (organic peppermint essential oil), cymbopogon flexuosus (organic lemongrass essential oil), melaleuca alternifolia (organic tea tree essential oil).
"Loving the castile hand & body wash! At first it felt kind of'sticky' compared to my previous soap, I guess the oils create a
different feel. It leaves my skin feeling full and moisturised. Best of all, for years I have been plagued with cracked skin between my toes. After using it to wash my feet for two weeks, wow! It's gone!! My feet haven't felt this good in years." 
Toni, I Am Natural client.