Why I adore liquid castile soap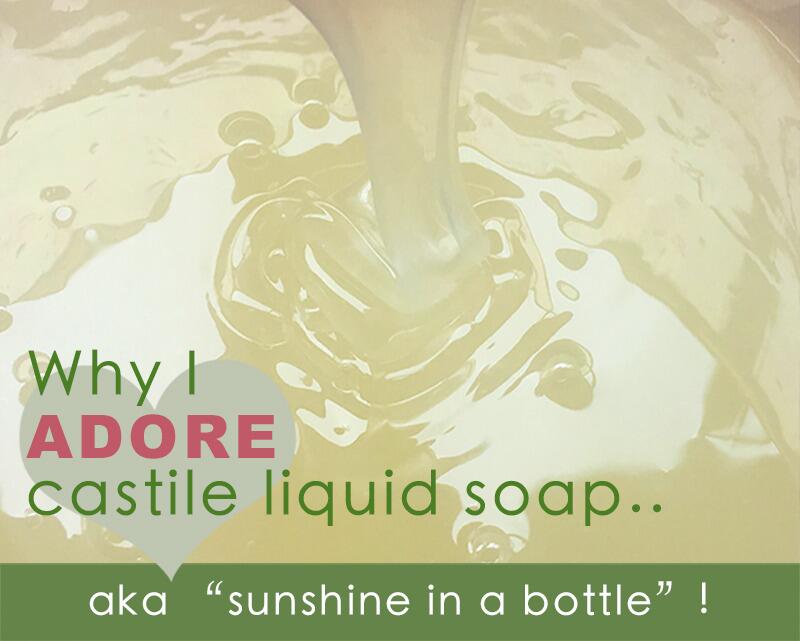 First up, what on earth is castile soap??

In a nutshell, castile soap is a nourishing vitamin-rich soap that will leave your skin squeaky clean and naturally hydrated!
Castile feels different. It feels like real soap. Because, quite simply, it is.
I try my absolute hardest to make earth-friendly products, and being an eco-conscious consumer in my everyday life I love the versatility of castile soap with it's many uses around the house, from lathering up in the shower to cleaning your windows, without the toxic chemicals.

Why is it called 'castile'?
Castile soap has a long and revered history, possibly originating in Ancient Egypt when soaps were specially created from plant oils to meet the demands of the beautiful Cleopatra. Only the best for the Queen of Egypt! After the Crusades, these plant soaps made their way to Europe and to the Castile region of Spain. This area became so famous for its olive oil version of the soap that the region became synonymous with the product and these days refers to the type of soap, rather than where it is made.
How is it made?
To make any type of soap a traditional process called saponification takes place. This involves taking a fatty oil, like coconut and mixing it with lye (also known as caustic soda, or sodium hydroxide), which react together to create soap and glycerin. Don't worry there's no lye left in the soap after the process! The special thing about castile soap is that it keeps the moisturising and nourishing nutrients from the fatty oils (eg. coconut) used during saponification. In addition to that, glycerin is produced which is a natural humectant, so all the moisture from the soap and water when you use it is locked into your skin. You can wash your hands over and over and your skin won't ever dry out, which is an absolutely must if you're hand are as dry as mine!
What is castile soap made of?
Sometimes I take a moment to hold a bottle of castile soap up to the light. It has a beautiful golden colour, only mother nature could be responsible for making such a glorious soap! So what's in it?
Castile soap is made from vegetable oils, traditionally olive oil but these days can be made with any good quality oil such as sunflower oil, coconut, castor, hemp, avocado, walnut and almond oil. As you can imagine these oils give the soap its superior lathering, moisturizing, and cleansing properties.
Castile hand & body washes at I Am Natural are made from organic sunflower oil and organic coconut oil which means they are:
Naturally high in vitamin E
Incredibly gentle for all skin types
Free from all harsh chemicals, toxic preservatives, and synthetic colours.
Contain no animal ingredients
100% vegan
Not tested on animals
Free from palm oil - whoop whoop!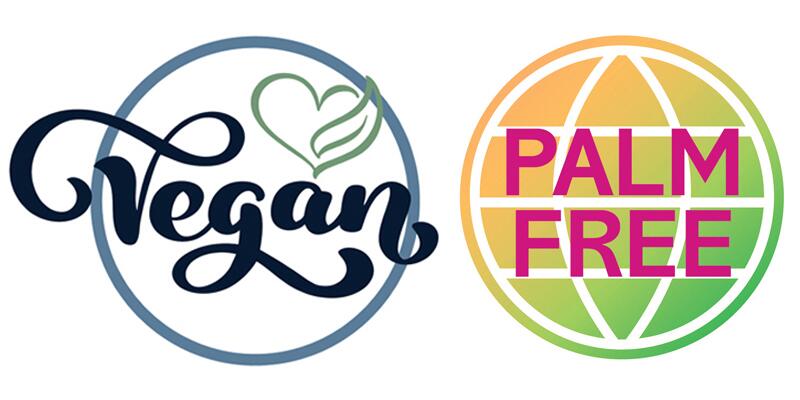 When I discovered this soap I just had to formulate a range of vegan hand & body washes using liquid castile as I love how it moisturises mature skin whilst being an antibacterial, antifungal & antioxidant cleanser.
For me there was no way I was going to use synthetic perfumes or aromas so I have blended pure organic essential oils into the organic body washes. I make these soap blends by hand in small batches so sometimes there is variation in colour and scent, which may become stronger with time.
Plain castile liquid soap without essential oils tends to be thin and watery, don't worry it hasn't been diluted! It just feels that way since it's free from the fillers in other soaps. Adding essential oils or salt can thicken liquid soap and all the Organic Castile Hand & Body Washes from I Am Natural are pre-blended with essential oils so are lovely and ready to use. If you prefer them thinner you can dilute them and you'll still get the same great cleaning from them!

Safer than synthetic detergents
Your skin is amazing! It's ingeniously designed with a natural protective barrier to keep you healthy but continual exposure to harsh detergents will lead to dryness, roughness and irritation.
What you might not realise about real liquid soap, is that it is not a detergent so it's super soft on the skin.
Many hand & body wash products are not real soaps, they are synthetic detergents, and many are loaded up with fillers and additives, artificial perfumes and colours. Some are really harsh on your skin (as cleaners they work too well!) and strip away your natural oils as well as the intended dirt and germs. Adding synthetic moisturisers to detergent-based cleansers can lessen the drying effect on your skin in the short term, but your skin can't combat detergents forever. It's also quite common for skincare detergents to be loaded up with synthetic dyes and fragrances, which can also irritate your skin. Enough!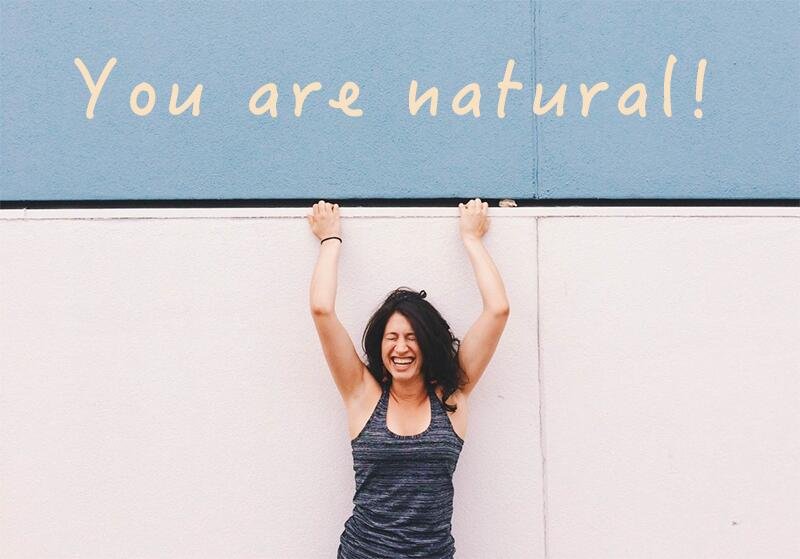 Stop washing your dishes and your hands with the same unnatural product. Your skin needs to be cleansed with a natural product, not a synthetic one. I Am Natural castile soap is made with safe natural ingredients using simple traditional saponification methods. It's biodegradable and nontoxic, so it's also safe to use on pets and around kids. You can even clean vegetables with it, just dilute it first! (Trust me, it doesn't taste great!).
Castile for safe hand washing
Since covid (remember that pandemic thing?) we've been more mindful of washing our hands frequently throughout the day. Unfortunately if you're using synthetic detergents you might have noticed your hands becoming dry, and with the additional use of alcohol-based sanitisers your skin may have become very irritated. Using these harsh detergents at school was definitely the cause of horrible eczema flare-ups on my son's hands.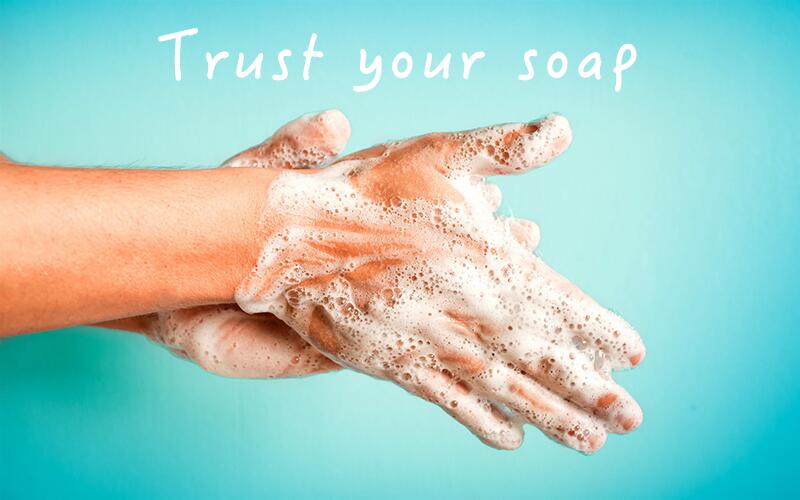 To keep safe the NHS recommends "washing your hands with soap and water". That's right, you heard it correctly. Soap. Not 'heavily fragranced moisture-stripping detergent' or 'harsh antibacterial liquid surfactants'. Good old-fashioned soap.
Organic castile liquid hand & body wash is a great choice if you prefer washing your hands with a liquid instead of a bar. It's reassuring to know that repeated washing with castile liquid soap won't dry out your hands, thanks to the amazing natural ingredients that moisturise and nourish your skin.
Soap vs detergents?
Traditional soap and modern detergents are both designed to clean but come from different sources and are used differently. While soap has been around for centuries, think Ancient Eygpt, detergents (or synthetic soaps) have only been with us since the 1940's and were born out of a shortage of fats and oils during WWII.
Modern detergents are useful, especially in shampoo. The detergents I use are mild, SLS & paraben free, soft and gentle on the skin & scalp, and rinse easily from your hair. These are perfect properties for hair care products, which is why you love I Am Natural shampoo. However, I can't think of anything more natural that beats organic liquid castile for a shower and body wash.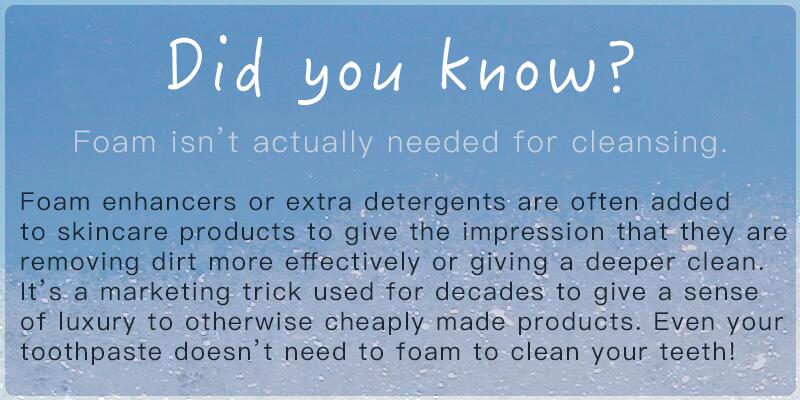 The ingredients in I Am Natural liquid castile body wash are simple and straightforward, and are:
Organically certified by the Soil Association.
Free from palm oil - organic castile doesn't contain any palm oil or palm oil derivatives, the production of which is responsible for deforestation and harm to wildlife.
100% vegan
Great for your skin!
The best eco-choice for the planet
I love that castile soap is 100% vegan, cruelty-free, palm oil free, biodegradable and non-toxic. I love how versatile it is. Personally, I prefer a liquid castile over a solid bar of soap as it's easier to administer and can be used not just for hands & body, but for so many DIY cleansing needs. That means one bottle for everything = less plastic! Given that an estimated third of landfill waste comes from personal care items, it's a no brainer to cut on plastic.
You'll be pleased as punch to know that castile liquid soap is:
Organically certified and naturally good at cleansing without any harsh chemicals.
Non-toxic & non-polluting – it's safe to put down the drain & in septic tanks.
Palm oil free – doesn't contain any palm oil or palm oil derivatives, the production of which is responsible for deforestation and harm to wildlife.
Low impact – traditional manufacture is low energy
Less plastic – it's concentrated so a little goes a long way.
Less deliveries – you can buy less often in large bulk buy sizes to reduce your carbon footprint.
Versatile – use it for hand, body, bath, clothes, dog, sink. Buy one product and clean everything!
Try it for yourself!
It's okay if you've never been excited by soap before. But after reading this blog I hope you'll agree just how different castile soap is and why I think everyone should try it. It's safe to say I'm quite passionate about the 'sunshine in a bottle' as I like to call it!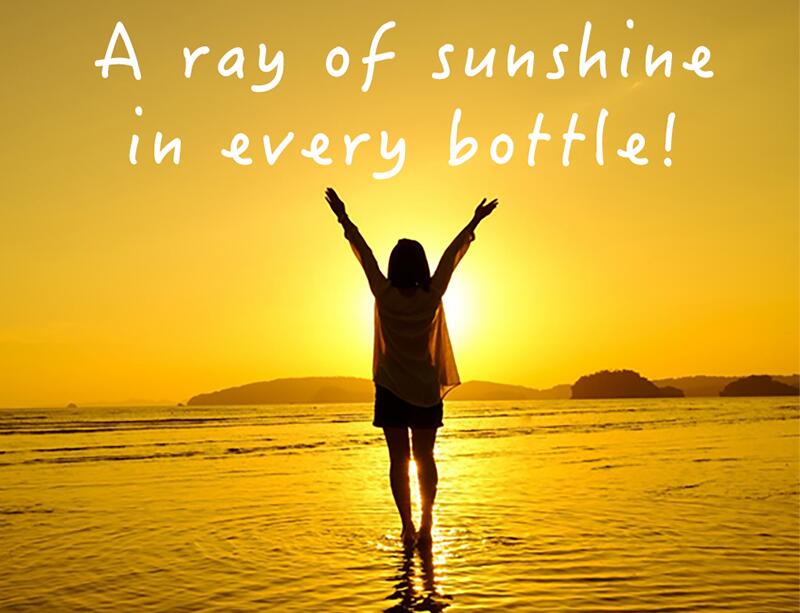 Few skincare products are as versatile as castile soap and as completely natural with no chemical additives or harsh detergents and help you cut down on your personal plastic waste.
Whether you want a safe way to bathe your children or grandchildren, or you want a better way to soothe your skin and clean your home, castile soap has all the safe eco-credentials you're looking for.
Click here to discover how to use castile soap to upgrade your skincare routine and read my Top 10 Ways to use Castile Soap for your Skin.
If you enjoyed this article and would like to be kept in the know about future blogs and special offers, subscribe to the I Am Natural newsletter.
Read more about natural vegan skincare in the I Am Natural Vegan Beauty Journal.