Organic Lavender Essential Oil
Organic Lavender Essential Oil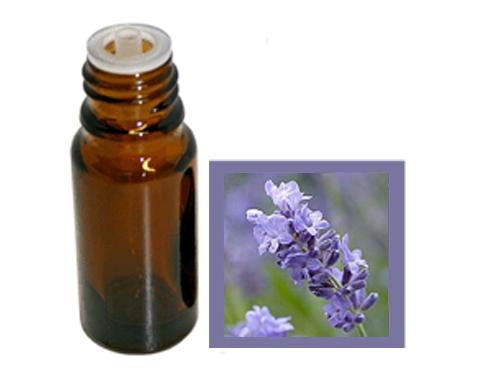 Share the love with your friend
Complete the form below and we'll email your friend about this product
You'll earn 0 reward points with this purchase.
£13.40
Everyone should own a bottle of lavender! 
I always associate the beautiful aroma of lavender with my grandma. She grew it in her garden, kept lavender flowers in a little sachet in drawers and cushions and kept a bottle of lavender oil in the kitchen. As a child/teenager I didn't think much of it and assumed all grannies smelt of lavender, and I didn't want anything to do with it. Now I'm older myself, I realise how much I might have learned from her and how wise she was!
Organic lavender essential oil is amazing for so many ailments and has so many uses that I think everyone should keep a bottle at home.
I have selected a distilled oil from organic lavender flowers in Bulgaria, it's high quality lavender oil with a deeper, fuller aroma than the French variety and excellent therapeutic properties.
The distinctive floral yet herby calming aroma will transport you back to a bygone era when we understood the true value of plants, and how they can look after us in so many ways. The oil can safely be used neat on your skin so is perfect for immediate first aid application for burns, cuts and sores. Organic lavender oil can be used in so many ways that I feel it's an essential part of everyday life.
You can use this remarkable organic lavender oil to:
nourish dry mature skin
moisturises dry hair and scalp
ward off gum disease and heal mouth ulcers
clear up throat infections
minimise light scarring
provide cleansing antiseptic pain relief from cuts, scratches & burns
alleviate sunburn
heal fungal foot or toenail infections
create your own natural perfume or deodorant
calm the mind & soul
reduce stress or anxiety and energise your body
improve sleep with a couple of drops on your pillow
repel insects
Effects: antibacterial, antifungal, analgesic, antidepressant, antimicrobial, antiseptic, deodorant, insecticide, sedative.

Blends well with: orange, lemon, lime, geranium, patchouli, ylang ylang.
This product is made with love & respect for all living creatures and planet Earth our home. That's why it's vegan.
Ingredients: 100% Organic Lavendula Angustifolia. Presented in a glass amber bottle with dropper and tamper evident lid.
Suggested use:
Add a few drops to sweet almond oil to alleviate sunburn.
A few drops of lavender in an oil burner or on your pillow can help you relax and de-stress.
Experience it in the Organic Bye Bye Gel
Experience it in the Organic Lavender & Rose Body Wash
Experience it in the Organic Calming Body Oil
Experience it in the Organic Lime & Lavender Lipbalm