10 amazing things you never knew about avocados!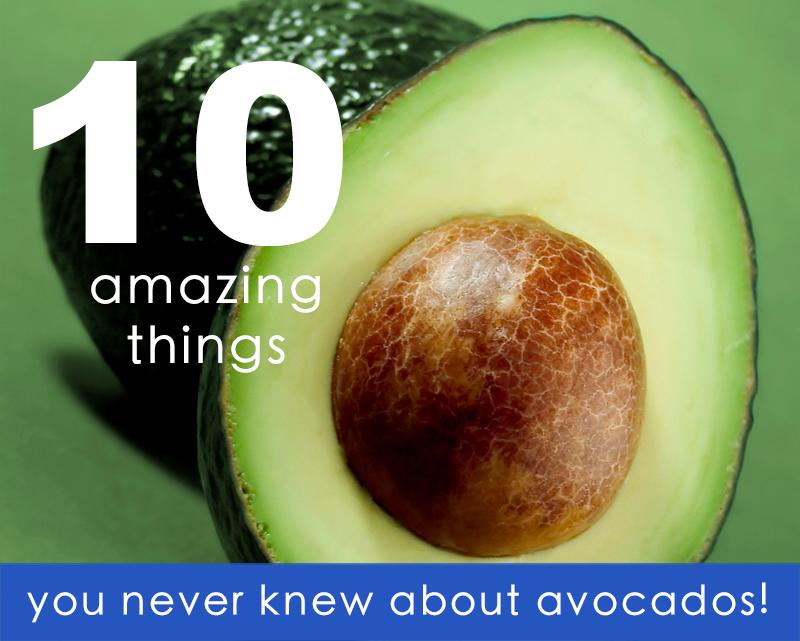 I love avocados and all the wonderful nutrients that are packed within its tough green casing. I know my clients do too, the Organic Avocado Rose Skincare range has been popular for over 15 years and you keep coming back for more. I described how effective this fruit is for keeping skin smooth and supple but did you know…..
Avocado don't like to be alone. They grow in pairs on the tree and don't self-pollinate so they need another tree next to them to be successful. Healthy avocado trees can live up to 400 years!
Avocados never ripen on the tree, so farmers can use the tree as a storage facility until they are ready to harvest and take to market. Pretty handy!
Our organic avocado oil (persea gratissima) is cold pressed from the lovely green dehydrated pulp of the fruit. Yes, avocados are fruits, in fact they're berries, along with pumpkins, watermelons and bananas! (A berry is any soft and fleshy fruit that has a seed inside).
Spot the difference…organic avocado oil retains its naturally green colour whereas non-organic refined avocado oil is paler and has less natural aroma (and less nutrients!).
Avocados are rich in Vitamins A, B, C, D and E, omega 3 & 9 fatty acids and anti-inflammatory and anti-oxidant compounds, meaning they are ideal for moisturising and repairing dehydrated, dry or imbalanced skin. The oil works wonders for inflamed skin conditions such as rosacea.
Avocado oil is readily absorbed on the skin, meaning you get a big whooping dose of powerful nutrients when you apply it topically.
You can make a skin reviving face mask with avocados at home; simply blend your ripe avocado with oats, leave on for 10 minutes and voila, a radiant complexion!
You can ripen your avocado faster by putting it in a brown paper bag
with a banana or apple. The plant hormone called ethylene gas is released from these fruits and this will ripen your avocado. (While we're talking bananas, did you know avocados have double the amount of potassium than bananas?). Some supermarkets sell ripened avocados which have been treated with synthetic ethylene to hasten ripening. In fact the use of an ethylene gas "ripening room", is now an industry standard.
Avocados are rich in fibre and very low in sugar which makes them perfect for good gut health and a good digestive system is crucial to the health of your skin.
Avocados can be eaten as a pudding! Check out these amazingly delicious recipes for chocolate avocado mousse! https://lovingitvegan.com/vegan-chocolate-avocado-mousse/
Avocados are great for humans, but poisonous to some small pets (cats, dogs, mice, rabbits, guinea pigs, budgerigars, canaries, cockatiels) so don't leave the guacamole where they can eat it (or the chocolate avocado mousse!!).
If you'd like your perimenopausal skin to benefit from avocado but aren't sure where to start, try the Organic Avocado Rose Face Cream.
"I originally bought this cream as I suffer from rosacea and it really helped, thank you! I keep buying it now as I just love the aroma!" - Emily.