LastRound re-useable Facial Cleansing Round - Pink
LastRound re-useable Facial Cleansing Round - Pink
view details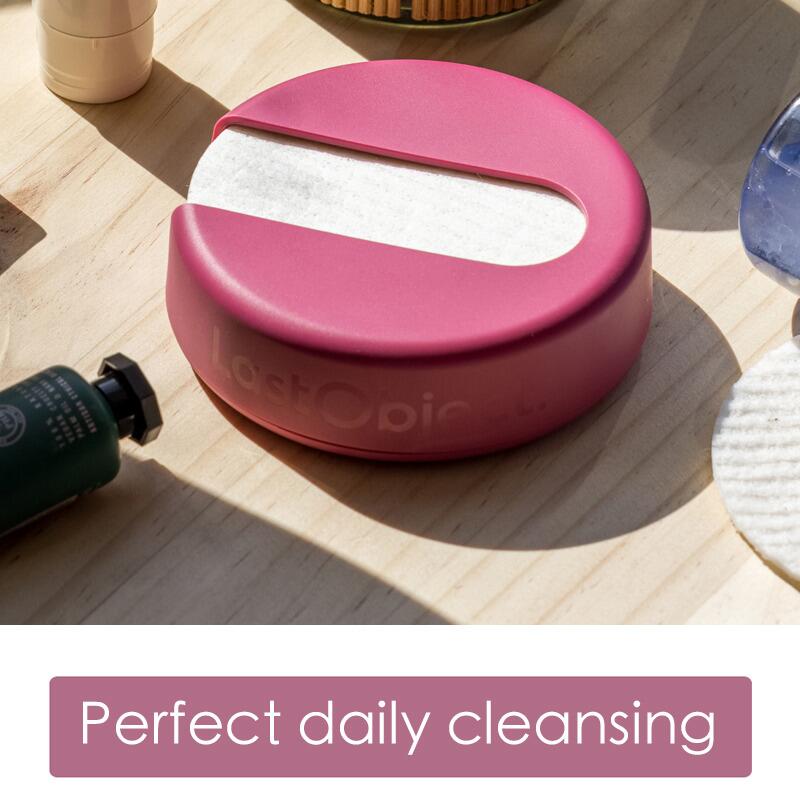 Share the love with your friend
Complete the form below and we'll email your friend about this product
You'll earn 0 reward points with this purchase.
£16.00
Use LastRounds to apply your favourite toner or remove your makeup while gently exfoliating your face. They are soft and won't irritate the skin, especially the sensitive skin around your eyes. They don't tear, pill, or have any lint so you can have a fuzz-free experience. Time to give up those cotton balls! 
Who or what is LastRound?
I have partnered with LastObject to bring you LastRound, an eco-friendly alternative to make up pads and cotton rounds designed in Denmark. I have tried and tested these rounds myself over many months and can confirm that they work incredibly well with all I Am Natural skincare products. I have chosen to stock the large size, which are 50% larger than most cotton pads, and are therefore incredibly easy to use.
Due to carefully selected materials, LastRound is very durable and will help you reduce your CO2 footprint by 90% vs using single-use cotton rounds. 
LastRound may look and feel like a regular cotton round, but don't let the softness deceive you. They fight hard in the battle against single-use cotton rounds, and are a whopping 24 times better for the environment. With 30% organic cotton and 70% wood fibers, they can be reused over 250 times each, and they are also completely compostable. The case is made of recycled Ocean Bound Plastic. Talk about being circular!
All cotton they use is GOTS certified organic, the cardboard in the packaging is FSC recycled cardboard, and even the ink on the print is water-soluble and completely safe. 
To help nature even further, they collaborate with the organization Plastic for Change, who clean up 1lb of plastic with every order. This type of Ocean Bound Plastic is then recycled and used in the cases. This way, we can minimize the impact on the planet, while still helping clean up waste from oceans and riverbeds. 
Case: Made of certified Ocean Bound Plastic
Round: The rounds are made of 70% wood fiber and 30% cotton
Packaging: FSC recycled cardboard 

- LastRound is 24 times better than single-use cotton rounds and 14 times better than single-use organic cotton rounds considering all 22 environmental impact categories
- After 34 uses, the entire carbon footprint (CO2) of LastRound is lower than single-use cotton rounds, 43 uses vs. single-use organic cotton rounds
- Rounds are 100 % compostable
- Reduces carbon footprint (CO2) by 90%
- Reduces water consumption by 92%
- Reduces land use by 99%
- Reduces primary energy demand by 90%
- Take the round out of the case. The round will be stiff before wet, so add a splash of water to make it super soft. 
- Wet the round and squeeze out the excess water. Use it as it is or with your favourite I Am Natural skincare products. 
- Both sides are textured for gentle exfoliation, so for sensitive skin, apply less pressure. 
- Wash with soap and water or in the washing machine up to 140°F/60°C
- Let it dry and pop back into the case. Easy peasy!
- The material doesn't shed any lift, fluff or particles and will not fray along the edges.