Hormonal Healing Bundle - 50% FREE
Hormonal Healing Bundle - 50% FREE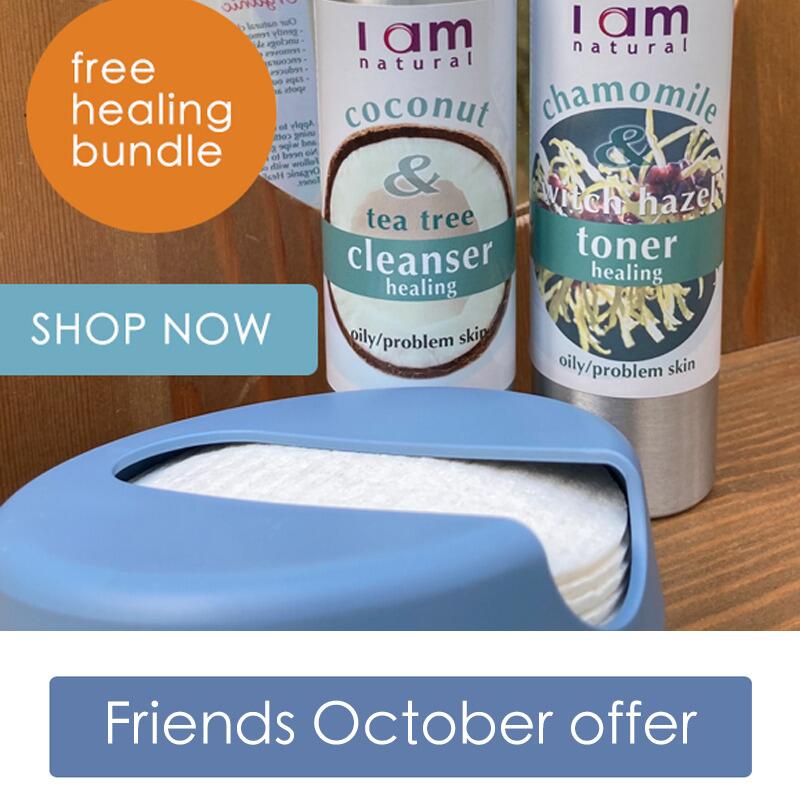 Share the love with your friend
Complete the form below and we'll email your friend about this product
You'll earn 0 reward points with this purchase.
£35.80
FRIENDS HORMONAL HEALING BUNDLE
EXCLUSIVE OFFER, 50% FREE!
This month buy this Hormonal Healing Bundle and get 50% of it FREE! 
The bundle includes:
1) 1 x case of LastRound cleansing wipes (choose either pink or blue case) RRP £16.00

2) 1 x Organic Tea Tree & Coconut Cleanser 80ml RRP £10.90
3) 1 x Organic Healing Toner with witch hazel & chamomile 100ml RRP £8.90
Usual price of all 3 products bought separately: £35.80
Total price with FRIENDS secret code: ONLY £16.00!
That's because when you enter your secret code I'm giving you the cleanser & toner absolutely FREE!
How to redeem this offer:
1) Open the Friends email sent to your inbox and get your secret code.
2) Add the Hormonal Healing Bundle on this page to your shopping basket and enter your secret code.
3) The price of your healing cleanser & toner will be deducted from your total. 
You get all three products for just £16.00!
This exclusive deal is a must have if you or anyone you know suffers from inflammation, acne, soreness, irritation, post-natal/hormonal outbreaks. This is a photo of me, suffering from a hormonal outbreak. I used both the cleanser and toner everyday for just 5 days to get the results you see below. After cleansing I soaked a cleansing pad with the toner and laid it on my sore skin for 5-15 minutes morning and night. I felt the immediate calming effect on my skin and loved the speed at which it worked!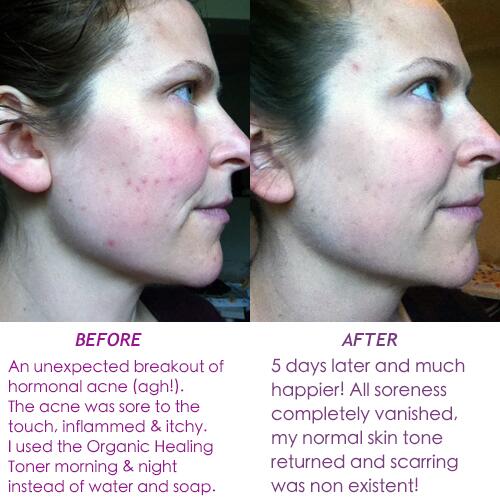 HURRY Offer ends 31/10/23